I wrote an entire article about why some drummers wear gloves

, in which I discussed the benefits and drawbacks of drummers' gloves. The industry is pretty divided on whether gloves are a good idea for drummers to wear, but at the end of the day, it's a personal decision based on your needs as a player.
So, I thought I would lay out my personal recommendations for drummers' gloves. These recommendations are based on my own experience as well as my research in dozens of online forums and reading many online reviews.
Drummers' Gloves
Pretty much all drum companies make some sort of glove as part of their accessories lineup, however I have found that there are two gloves specifically that are front runners, for a couple of different reasons:
Basic, Lower Cost Protection: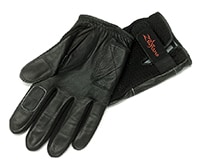 Zildjian Drummers' Gloves:
While Zildjian is known primarily for their cymbals, they also have a line of drum sticks and accessories, one of which happen to be these gloves. They come highly rated and have padding/grip in all of the right places.
More Padding, More Expensive, More Durable: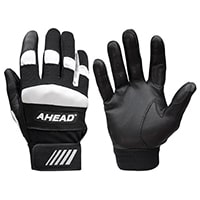 Ahead Drummers' Gloves:
These pair are a bit more expensive than the Zildjian gloves, but seem to be more durable. This may be worth the extra expense for you if you are playing a lot and playing heavy.
---
Golf Gloves
If you read the article I linked to earlier, you'll know that many drummers actually opt for golf gloves – and for very good reasons:
Drum companies aren't in the apparel business and don't make gloves. Athletic companies on the other hand ARE in the business of making gloves and have spend many millions of R&D dollars to make gloves that FIT and gloves through which athletes (golfers specifically) can FEEL their chosen club, bat, ball, etc.
Golf gloves tend to have a TIGHTER FIT than most drum gloves. This helps to preserve the feel of what you are doing with a pair of drum sticks as much as possible, while still providing you with the hand protection you are most likely seeking.
FootJoy Rain Grip Golf Gloves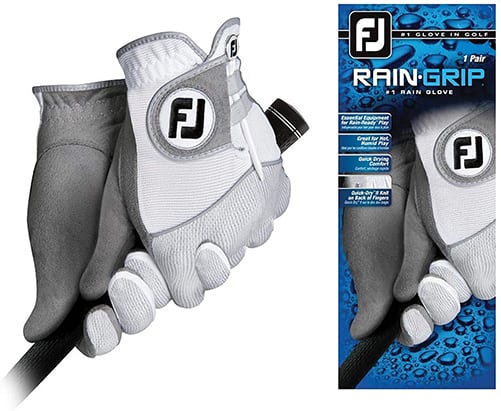 Given these factors – you might want to give a pair of golf gloves a try. The pair I would recommend are these pair from FootJoy

, which is the same brand of glove the great Carter Beauford uses religiously.
---
Recommended Reading
I wrote an in depth article on Why Some Drummers Wear Drumming Gloves

, which also goes into the pros and cons of wearing drumming gloves.
---
Hopefully this has been helpful for you! Please contact me if you have any further recommendations you think I should take into account!
If you end up buying one of them, please consider using the links on this page. If you do, I'll receive a small commission at absolutely no extra cost to you, and you'll essentially be rewarding me for the hours I've poured into creating these resources for you! You can read all about my reviewing ethics in my affiliate disclosure. Thanks so much!